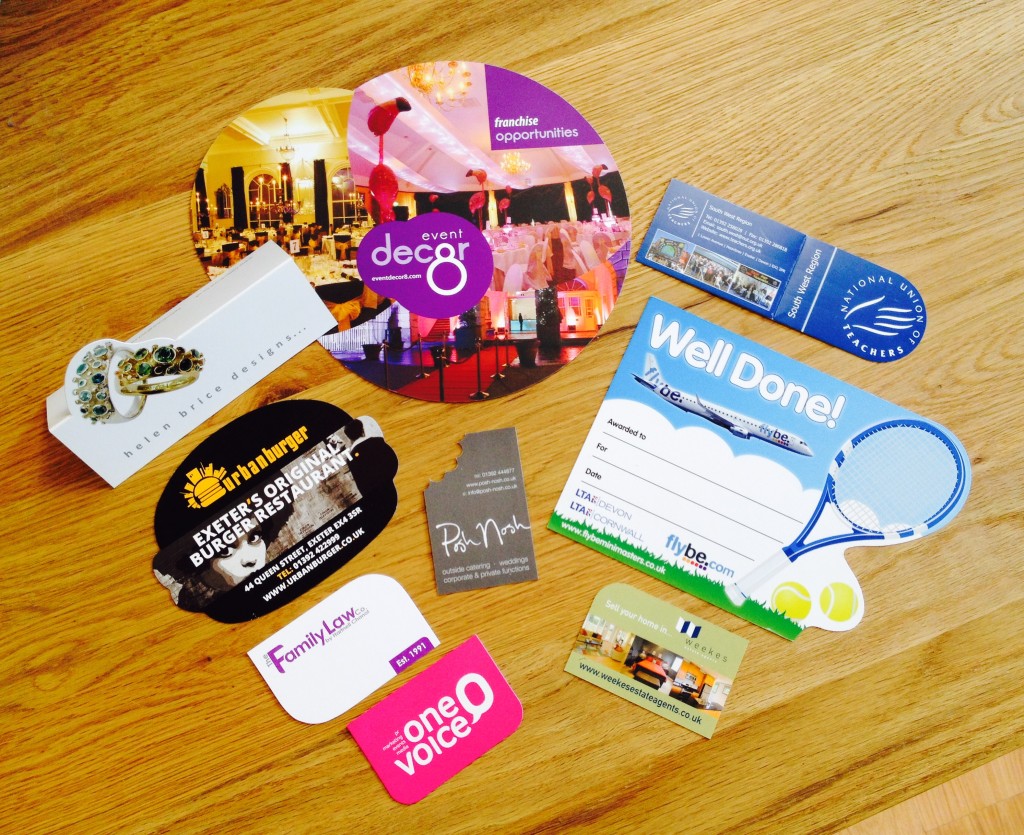 Die cuts really add something to your printed marketing material; they immediately catch the eye, add believability and most importantly get results. Spending a little bit more on well designed, shaped print is worth it, as it will increase your return on investment.
Custom die cuts such as those we have done for local Devon businesses look very stylish and are really memorable. So do you need ideas how to best utilize a shape? Well, why not try a food shape, an outline of your product, an animal, a punched out logo, a classy rounded corner or two as we have done for several Exeter businesses. Perhaps you would like an asymmetric design, why not give us a call and ask us for graphic design ideas for our shaped cards which are on offer this month.
Be sensational or subtle but most importantly attract attention and earn new business, die cuts are more affordable than you may think. View them as an investment not an expense!